DRAIN SPECIALISTS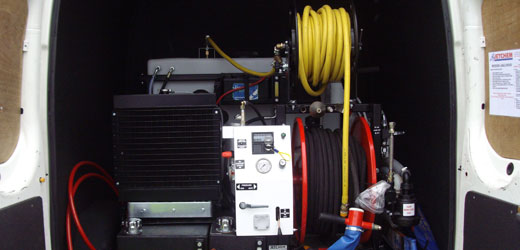 If you are looking for a dependable drainage specialists that you can rely on to get the job done, you have come to the right place.
A blocked drain can become a major headache over time, as well as highly unpleasant if raw sewage cannot be taken away effectively.
You can count on our team of drainage specialists to carry out a drain survey to determine the blocked area and clear the blockage in a short time frame. We provide our drainage services to domestic and commercial customers alike, with no job being too big or too small.
Before any work is carried out, we provide a free quotation for anything that needs fixing to resolve the issues you might be facing.
What is a drain survey?
A drain survey is a thorough inspection of a property's drainage system via the use of CCTV cameras that are inserted into drains, where an operator can determine if there are any problems or to find the cause of a blockage. As a drainage specialist, we can carry out an extensive drain survey to check that your drains are working properly. A drainage survey is ideal for homebuyers, inspecting a property's drainage system prior to purchase offers an insight into the condition of the drains and if any issues could result in expensive repairs.
What does a drainage specialist do?
A drainage specialist will have significant amounts of experience in surveying drains and identifying blockages quickly, preventing further damage from occurring. Our team of drainage specialists are well equipped to deal with any drain problem, including advanced surveying equipment and high pressure jets to clear debris effectively. We can carry out a broad range of jobs involving the drainage system of your property - our drainage services cover both domestic and commercial properties.
If you are interested in any of our services or your property has a blocked drain, please do not hesitate to contact us. As drain specialists, we will be able to resolve any blockages with ease. We have a 24/7 call out service for emergency drain unblocking and other urgent matters, fixing an issue quickly before it causes major damage.